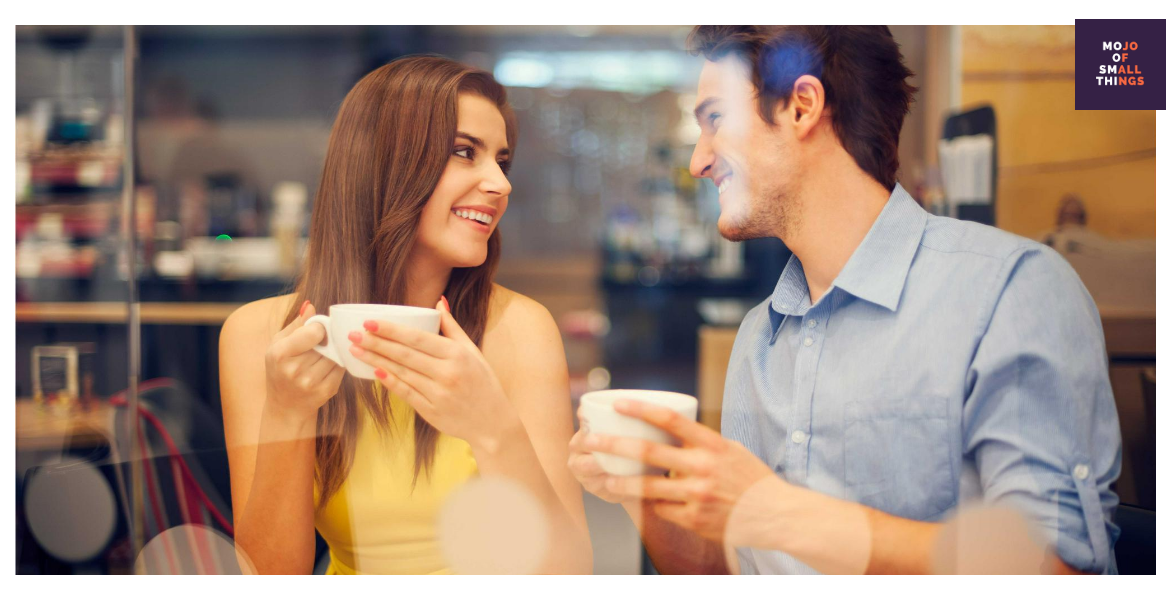 So much has been said and written about love that all of us think that we know pretty much about it.
Good Thing that we are talking about love,
Bad Thing that most of us are talking 'all wrong' about love.
If your conception of love comes from your favorite movie or a novel- then you may be in deep trouble. (it's a catch 22 now, is it favorite because it talks about love the way that makes you happy or the other way round?)
Everyone in movies, novels or in general talks about 'How love should be?' rather than 'How is it in reality?'
So mute the background music first.
Hormones do play their intended roles. That is the beginning of and falling in love. Kudos to the Hormones – something has begun.
Falling in love is a bliss, wherein you feel complete, loved, wanted and everything seems doable.
What if we tell you that extending this bliss for that 'ever after' is a different ball game?
Is it easy? No.
Is it impossible? No.
Is it worth it? YES.
Is there a way? Yes.
There is a way!
'Get your fundamentals right and BE a GIVER'.
We will move on to What it means to 'Being a Giver' later on.
Let's move on to the fundamentals first.
Oops! Before we start, lets take a quick dive into
'What does 'love gone right' means?'
It is the persistent feeling that you are cared, cherished and loved for (as the way you are). The person who loves you will stand for you even when you are yourself clueless sometimes, stay there for you even when you are busy chasing something else, would love to spend time with you and become great just to keep you happy.
When everything seems to be going wrong: Stick to love.
Why am I writing this?
Because Love is all we have.
I have talked to couples about 'what is your secret of staying in love'? These casual over the coffee talks led to these realizations (they kept on repeating)and then I went to old couples to seek what worked for them – a few opened up.
The secret is not actually a secret!
Ok!
Back to fundamentals!
Mojo of Small Things brings to you 'Love Gone Right' : 03 Things you need to know about it.
First: Love gone right doesn't starts with what is temporary!
No stupid conditions!
If there are conditions, then it's a transaction.
If you are rich, if you are handsome, if you are funny!
(OK let us keep the funny out of temporary!).
Are you starting with things that are temporary to design something for permanence? – Love being one of it.
Money is not forever, Looks are not forever too, so is youth; What will you do if they disappear one day (even if they don't, what if they stop making sense one day – which we believe will happen?).
Start with what is permanent, When it comes to Love! Start with value system of your partner, Start with their work ethic, and Start with one who is a giver, kind and thankful.
Second: Love is an everyday job.
Its not a weekly, fortnightly or when in mood job.
Most of us have been sold an idea that to showcase and express love you need a setting, things and place (all set just right), Great if it happens but chances are that it will happen rarely.
Don't let that 'day or date' become a repair day for your relationship.
Love is an everyday job expressed as care, listening, waiting, doing things together, being happy while talking and in silence, understanding and kissing on the forehead.
Remember: love is in THE Small Things – a lot of them done right make it big.
OK! Career and Work are important. But you cannot paint the world red if your own house in on fire.
Make time for love and care everyday – no matter how small
Work on your love daily – everyday.
Third: Love amplifies when it is given before you expect to receive.
Love is a givers game.
The More you give the more you win.
We are not talking about the Hormone thing only!
A well received cuddle here or there won't hurt.
But when you start keeping score, you are walking the path of love gone wrong.
'You did that to me?' Or a scornful 'We need to talk' mindset closes the conversation pathway.
That brings us back to where we started with- Love is an everyday job.
When the times are tough and it becomes harder to love: LOVE some more
Once again:
Love gone right:
Start with what is permanent |
Treat Love as an Everyday Job |
Be a GIVER.
Is It all?
May be YES or May be NO.
If there is more – share and love more.
If there is less – still share and love more.
A wise chap once said, 'NO matter what the question, Love is the Answer'.
We can't agree more.
Next on Mojo of Small Things:
In life & Love: How to Be a Giver in Love and why does it matter?
In Life & Work: 04 Steps for Taking Your Passion to the next level.
In Life & Mindset: 06 Things you need to say NO to – for a good life.
We avoid inserting hyperlinks inside an article (until unless absolutely necessary), so as to help you focus. You may love other articles on www.mojoofsmallthings.com
Mojo writes about Good Life through Love, Productivity and better Perspective.